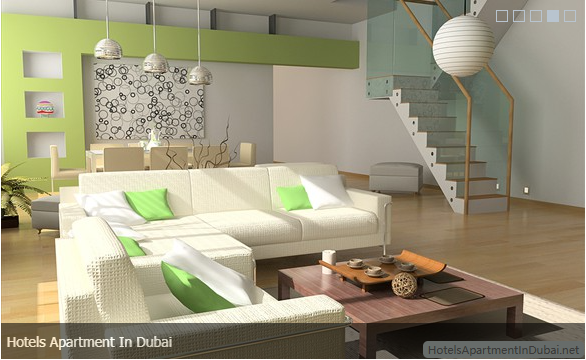 Dubai Apartments For Rent
Dubai in the United Arab Emirates is one of the most happening places in the world. In a short span of around thirty years, it has gone from the status of Arabian trading post to world-class metropolis, and there is no end in sight yet.
It is estimated that a full third of the construction cranes in the entire world are located in Dubai and constructing. The ongoing construction is only part business related to office space and hotels, mostly buildings that are being built are living spaces like apartments.
People that are planning on spending a little bit of vacation time in Dubai would sooner or later go around looking at either renting an apartment. There are several choices to be looked into before finalizing to take it. First, you would be wise to realize that the traffic situation in Dubai is no better than the one in rush hour downtown anywhere in the United States. Therefore, the main driving force would be to locate somewhere close to the major attractions.
Although, you can look for apartments on rent anywhere in Dubai, some areas are better to live in than others are. Just like in the United States, the more posh the area the more rental value it has. Of course, living close to the business district also has its premiums.
Apartments in Dubai are generally segregated into three major areas. The first being Deira (The old town of Dubai), Bur Dubai (New Dubai) with a creek separates the two areas. The third is the upscale area of Sheikh Zayed Road, and vicinity, where most of Dubai's major attractions are now located too.
A single bedroom studio apartment would set you back around 1000 USD per week on short term rental. This will go up to 5000 USD for three to four bedroom rentals. As mentioned, the prices will fluctuate keeping in mind the surrounding area, demand, season, etc. Dubai is one of the best tourist attractions in the world today, so chances are the rates will fluctuate vastly throughout the year.
There is another phenomenon in Dubai, which is not usual in other cosmopolitan cities. Residents, who are working in Dubai, sometimes rent apartments and lease them out on short term for profit. The down side is that you are not dealing with the property owner and the upside is also the same, no paperwork. You can get apartments in a relatively short time of a few hours. This is somewhat limited to the less upscale areas of Deira.
When traveling from abroad to Dubai, remember that your travel agent will have a lot more insight to offer on these rentals, as they have a lot more exposure on a day to day basis and they can guide about the current rent and the most suitable places to stay. There are literally scores of online operators that will provide you these services too.
Sponsored Links
Famous Dubai Apartments
Dolphin Hotel Apartments Dubai
Savoy Hotel Apartments Dubai
Ramee Hotel Apartments Dubai
Jormand Hotel Apartments Dubai
Richmond Hotel Apartments Dubai
Lotus Grand Hotel Apartments Dubai
Nojoum Hotel Apartments Dubai
Symphony Hotel Apartments Dubai
Chelsea Gardens Hotel Apartments
Golden Sands Hotel Apartments Dubai
Golden Tulip Al Barsha Hotel
Minc al barsha hotel apartments
Star Metro Al Barsha Hotel Apartments
Dubai Information
Apartments Picture Gallery
Home | About Us | Content Disclaimer | Privacy Policy | Contact Us