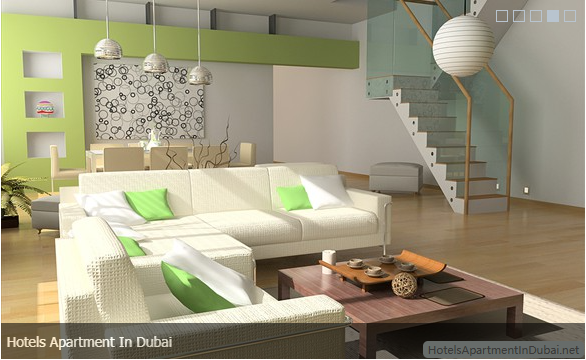 Dubai Festival City
Dubai Festival City is the largest residential, economical and entertainment hub in Dubai. It is considered as a unique city of its own within the city of Dubai. It's a complete package of work, living, and having fun! There are still parts of the Festival city that are under construction and once this city is completely developed it will be a large host of residential areas, malls, five star hotels, and all forms of entertainment sites.
Some Details of the Festival City
The Festival City project was initiated in 2003 by the Al Futtaim group; a gigantic conglomerate that focuses on construction and development of the city. The entire project is estimated to be completed by 2015. The water frontage spans at 3.8 kilometers and is just merely 2 kilometers far from the Dubai International Airport. It is a vast project that exceeded an investment amount of 11 billion US dollars, however, upon its completion; Dubai will be seen in an entirely new shape. The entire urban planning can be viewed on the Dubai Festival City Map.
Residential Plans
The Festival City boasts of an array of luxury homes that provides luxurious, comfortable and state of the art living spaces. It has personalized homes and villas and also secured residential communities that suits families as well as single people who would want a personalized living space. To cater to the regular needs of residents there are shops, markets, restaurants, cafes, hotels, sporting arenas and a host of other facilities. You can find studio apartments, townhouses, penthouses, villas at various rates, all catering to various needs. Residents can also enjoy the scenic landscapes across the Creek and experience Dubai high life in its full form.
Work Place
The Festival City also boasts of large commercial plazas that act as progressive work places for residents living there. Around 50,000 office personnel are to be accommodated in a 10 million sq.ft commercial space. The three main business parks are the Festival Tower that has 33 floors and offers 530,000 sq.feet commercial spaces. The Al Badia Business Campus is currently under construction, but is expected to be a large office infrastructure that incorporates a medical center, restaurants and other outlets. The Marsa Al Khor Business Park will have four urban commercial plazas that are 2kms away from the Dubai Airport. These commercial centers too will have cafes, restaurants, malls and shops catering to the need of office workers.
Entertainment
Tired from the week's work and want to catch a movie? Make sure you visit the Dubai Festival City Cinema, which is a majestic building hosting all the luxuries of a modern cinema house. Apart from that you can experience shopping galore at the Festival Center Canal Walk. The place is aligned with 40 cafes and restaurants that have cuisines uniquely selected from countries all over the globe. You can have leisure and entertainment at its level best from places such as the Bowling City, The Event Centre and the Al Badia Golf Club.
The Dubai Festival City once completed will be an ultra modern city that will engulf within itself a diversified lifestyle made up of various cultures; a dream place for the modern urbanite.
Read more
Sponsored Links
Famous Dubai Apartments
Dolphin Hotel Apartments Dubai
Savoy Hotel Apartments Dubai
Ramee Hotel Apartments Dubai
Jormand Hotel Apartments Dubai
Richmond Hotel Apartments Dubai
Lotus Grand Hotel Apartments Dubai
Nojoum Hotel Apartments Dubai
Symphony Hotel Apartments Dubai
Chelsea Gardens Hotel Apartments
Golden Sands Hotel Apartments Dubai
Golden Tulip Al Barsha Hotel
Minc al barsha hotel apartments
Star Metro Al Barsha Hotel Apartments
Dubai Information
Apartments Picture Gallery
Home | About Us | Content Disclaimer | Privacy Policy | Contact Us