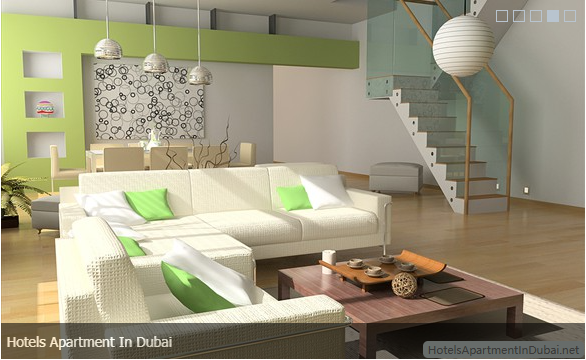 Dubai Furnished Apartments
Overview
Dubai is a top tourist destination, and one of the most popular places in the world. This place is known for its luxurious and extravagant lifestyle, and has many landmarks, which are worth visiting. Other than that, it also has amazing malls, and is a heaven for shoppers. Dubai is a place where you can find something for everyone, because there is never a shortage of places to visit and activities to enjoy.
There are many living options in Dubai. Many people go for hotels, as there are many famous hotels in the region. However, one of the best options for accommodation is to rent furnished apartments in Dubai.
Dubai Furnished Apartments
Dubai furnished apartments are the best living option for people looking for a place in Dubai, especially for people planning to stay longer. It is neither comfortable nor affordable to live in a hotel for a long time, so furnished apartments are always the better alternative.
There are many furnished apartments in Dubai, and you can find one in almost any location you want. You can go for a studio apartment or one with two or three bedrooms. These apartments are fully furnished and have all the furniture and equipment that you would need for your daily requirements and comfort.
Benefits and Facilities
One of the major benefits of a fully furnished apartment is that you do not have to worry about furnishing it. If you are new in Dubai and are staying for a couple of weeks or a month, the last thing you want is to waste time on buying new furniture for your accommodation. Again, you save money because you do not have to worry about any furniture, equipment, or facilities, as the apartment management provides all of these. In this way, you will save your precious time and money that you can then spend on enjoying yourself in one of the best tourist locations of the world.
Most of Dubai apartments have all the facilities to make sure you are living in comfort and luxury. The apartment will be fully air conditioned, and tastefully furnished. You will also have an attached kitchen with the apartment with all the necessary equipment. You will have access to housekeeping services as well. The apartments also have satellite television, telephone, internet, laundry, dryer, safe, and coffee/tea making facilities. In short, you have all the facilities that you have in your own home.
Another benefit of living in a furnished apartment is that you can enjoy many additional facilities such as a gym, sauna, spa, swimming pool, and the apartment coffee shop. There are many apartments, which offer babysitting services, car rental services and tour guide services for their guests as well.
Overall, Dubai furnished apartments are your best living option in Dubai. You can enjoy a comfortable yet affordable accommodation and have one of the best experiences of your life.
Read more
Sponsored Links
Famous Dubai Apartments
Dolphin Hotel Apartments Dubai
Savoy Hotel Apartments Dubai
Ramee Hotel Apartments Dubai
Jormand Hotel Apartments Dubai
Richmond Hotel Apartments Dubai
Lotus Grand Hotel Apartments Dubai
Nojoum Hotel Apartments Dubai
Symphony Hotel Apartments Dubai
Chelsea Gardens Hotel Apartments
Golden Sands Hotel Apartments Dubai
Golden Tulip Al Barsha Hotel
Minc al barsha hotel apartments
Star Metro Al Barsha Hotel Apartments
Dubai Information
Apartments Picture Gallery
Home | About Us | Content Disclaimer | Privacy Policy | Contact Us